*This post may contain affiliate links. As an Amazon Associate we earn from qualifying purchases.
Whether you're a first-time convertible car seat shopper, or you're hoping to replace a seat you have already used and loved, there's a chance you were considering the purchase of a Recaro car seat. Car seats manufactured by the German company were once thought by many to be some of the safest available on the market. Unfortunately, amidst a massive recall and other raised safety concerns over the last couple of years, the brand quietly decided to remove themselves from the US child seat market. If a Recaro car seat would have previously been your first choice, we've created this buyer's guide to offer up some alternative car seat recommendations.
Recaro and Car Seats: The FAQs
1. What are Recaro car seats?
These are seats manufactured by Recaro, a Germany-based company best known for producing sports or racing-type OEM seats that other major manufacturers install or sell for use in their vehicles. The brand also has a background in designing and manufacturing seats for airliners. With a wide array of experience when it comes to transportation seating, it was a logical jump for Recaro to make a foray into the production of child safety seats.
2. Can I still buy a Recaro car seat in the United States?
A quick search on Amazon will return results for a few Recaro models that can still be purchased. There are several reasons why we would recommend not buying one of these car seats. First, these are mostly seats that have been manufactured for use in other countries and not the US. The reason this poses a problem is that you would likely face a lack of support, updates and recall information if you purchased it for use in a country in which the company is no longer operating. Also, the seat wouldn't be tested to meet specific US safety standards and may lack the features required for it to be used in US vehicles. Outside of regulatory safety reasons, these models are being sold from other sellers, rather than Amazon, and they may have over-inflated prices.
​3. Are Recaro car seats safe?
We would recommend against purchasing any new Recaro seats due to the company's exit from the US car seat market; however, if you already own a seat from the brand, ensure that yours wasn't part of the 2015 recall. If you own one of their ProRIDE or Performance RIDE seats that was manufactured before June 9th, 2015, reach out to the company for a fix to the seat's issues to ensure added safety for your little ones in the event of a car crash.
4. Why were US Recaro car seats recalled?
During testing, the National Highway Traffic Safety Administration found that the seat's tether could detach during a crash, and the agency saw this as a major safety concern. They advised that Recaro issue a recall on impacted seat models, but the brand argued with NHTSA over the course of nearly 18 months before finally deciding to recall over 173,000 child seats.
​Trustworthy Car Seat Reviews
As fellow parents, we understand how difficult it can be to decide which car seat you should purchase. You're trusting your child's safety to that seat every time you buckle them in for a trip, and feeling as if you've purchased the best can bring great peace of mind. That's why we've dedicated hours of time to researching and seeking out some of the highest-rated models that are loved by parents, children and experts alike. Rest assured that these models made our list based on our unbiased research, and these brands did not pay for us to include them.
Car Seat Pricing: What To Expect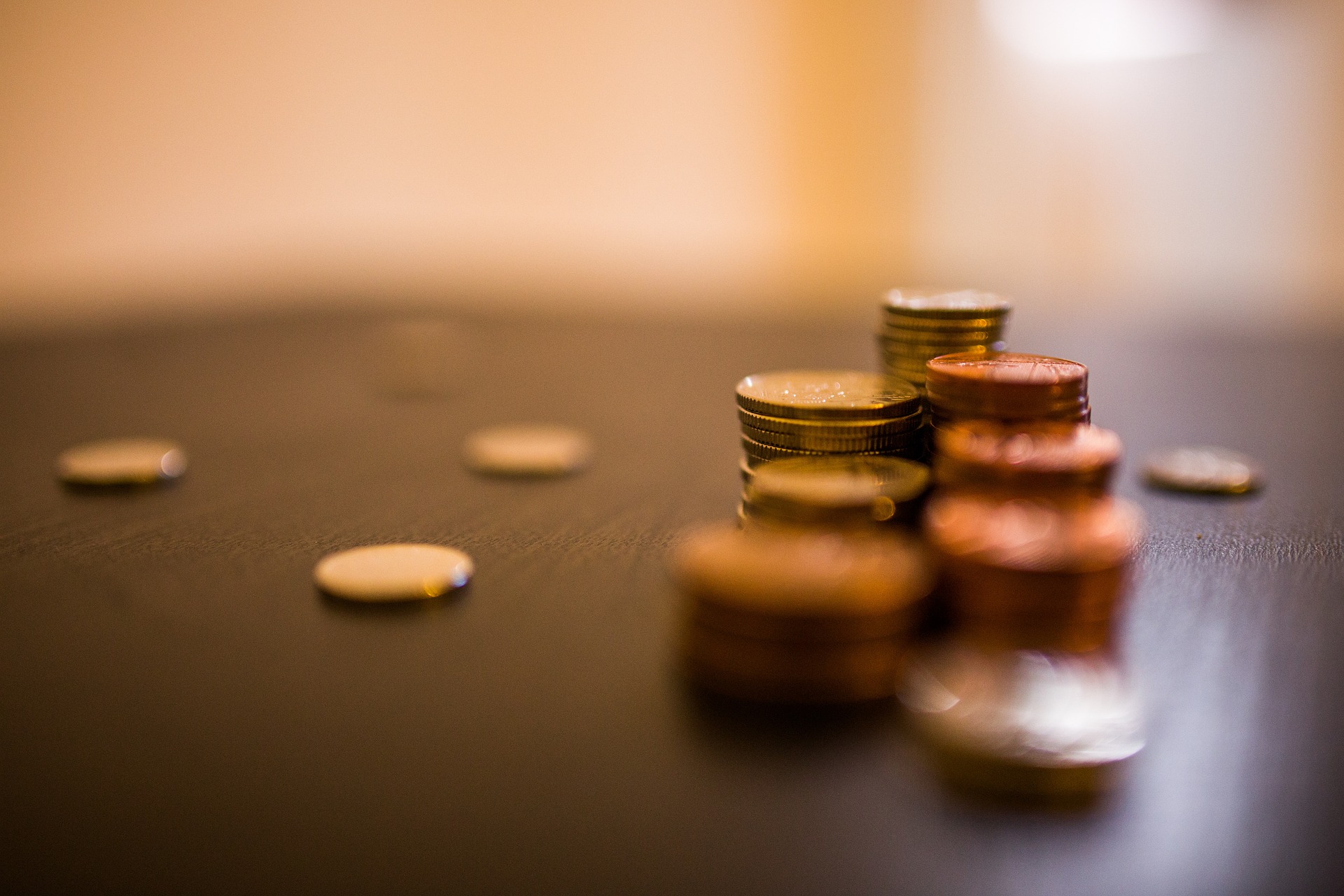 The Recaro models discussed in this guide could at one time be purchased from anywhere between $190 to around $300. Keeping this in mind, most of our recommended alternatives also fall somewhere between that price range. You can, of course, find many other car seat models and brands on the market that come in below and above this range.
The Best Recaro Car Seat Alternatives
If you found yourself gravitating towards the purchase of a Recaro car seat, you're not alone. With the German brand's background and experience in manufacturing high-performance seats for sports and race cars, it's easy to see why many parents thought of that line of car seats as providing high-end safety and comfort features. Between safety concerns uncovered by NHTSA and Consumer Reports, the subsequent recall of Recaro car seats and then the company's withdrawal from the US car seat market, parents who would have otherwise chosen one of these seats have been left to find an alternative that they can trust to keep their smallest passengers safe. Luckily we have some outstanding recommendations for convertible car seats that have earned both rave reviews from fellow parents and car seat safety experts alike.
What To Buy Instead of the Recaro ProRIDE Seat
Owners who purchased and used the Recaro ProRIDE loved the car seat because it offered the ability to keep children in the rear-facing position until they reached 65 pounds. While it is becoming more common to find seats reaching a high rear-facing weight limit due to federal recommendations to keep little ones rear-facing for as long as possible, there are still many seats that only offer that option up to 40 pounds. Parents of children using this seat also felt they were providing maximum safety thanks to car seat sides that were built with reinforced impact protection, and that were designed to maximize their shock absorption. When this seat was actively being offered in the US market, it could usually be found for sale for between $150.00 to $230.00.
While you may miss the design of the ProRide seat, we recommend two popular alternatives.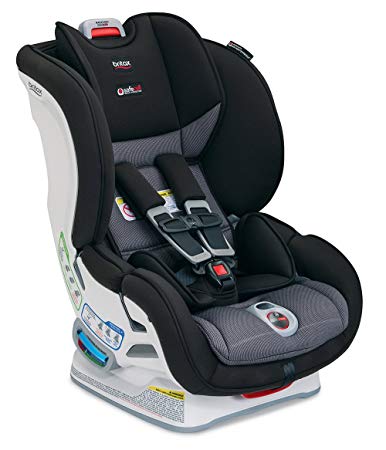 Warranty
The seat is covered by a one-year limited warranty that protects against defective workmanship and materials.
Buy It
The Britax Marathon ClickTight convertible car seat was available for purchase on Amazon for $223.99 at the time of this review.
Many parents have long thought of Britax as a brand that sets the bar high when it comes to car seat safety features. The Marathon ClickTight is manufactured with the company's SafeCell Impact Protection system. This system includes such safety features as an energy-absorbing base, an integrated steel frame and a tether that absorbs the shock of impacts. The ClickTight system allows for easily and securely installing the seat with your car's seatbelt.
PROS
​Rated for rear-facing use from five to 40 pounds and forward-facing from 20 to 65 pounds
​Easily removable seat pads for cleaning and no harness re-threading required
​Equipped with great safety features
CONS
​Seat is heavy and bulky and not well-suited for frequent removal or travel
​Parents of larger children note that the crotch strap isn't very long and can be too tight
[amazon box="B013YCX22I"]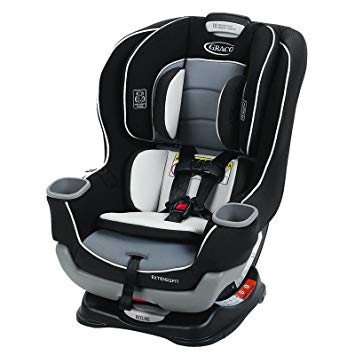 Warranty
The seat is protected by a one-year limited warranty, beginning from the date of purchase, which covers materials and workmanship defects.
Buy It
At the time that this review, this seat was available for purchase from Amazon for $151.00, making it one of the best-priced seats on our list.
The newest rear-facing recommendations, per the American Academy of Pediatrics, are to keep your littles facing the rear in their car seats until at least two years of age. If you plan to keep your car seat installed in the rear-facing position for as long as possible, this is the current go-to seat to provide your child added comfort as they grow. This Graco alternative to a Recaro car seat offers a rear-facing weight limit up to 50 pounds. It's also equipped with a four-position panel that extends to allow up to five extra inches of legroom for rear-facing passengers.
PROS
​Great features to assist with extended rear-facing
​Built with a steel-reinforced frame for impact protection
​Enjoy easy clean up with a machine-washable seat cover
Cons
​Takes up a lot of space with extension panel; not great for compact vehicles
​Cover can be difficult to reattach after removal
[amazon box="B019EGMEVS"]
​What To Buy Instead of the Recaro Performance RIDE
The Recaro Performance RIDE convertible car seat was meant to be a premium upgrade from the ProRIDE model. This seat had plush cushioning that users noted as being very comfortable for their little passengers while traveling. Like the ProRIDE, one of the most commonly touted and most-loved features of this car seat was the addition of seat vents that helped to keep children cool while buckled into the seat. With a step-up in features came a slightly steeper price tag – the model most commonly sold for $250.00 to $300.00. Check out our recommendations for alternatives to the RIDE that are well-known for their comfort and safety features.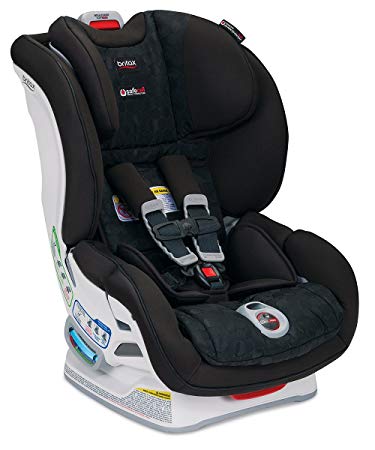 Warranty
This seat is covered by the same limited one-year warranty as the earlier-mentioned Britax Marathon.
Buy It
The MSRP of this seat is $239.99, but it was available on Amazon for $239.99 at the time this review was written.
This Britax convertible car seat model boasts many of the same benefits and features as the Britax Marathon, which we've already discussed above. The major difference between this and the Marathon is the Boulevard gains additional safety features in the form of a second layer of impact protection, as compared to the Marathon's single layer. Parents who have had the opportunity to compare the two seats point out that the Boulevard also seems to have added cushioning and plushness.
PROS
​Features two layers of sturdy impact protection for added safety
​Equipped with ClickTight system for easy installation
​Cover is easy to remove and reattach when cleaning is needed
Cons
​The safety features and cushiness add up to a bulky, heavy seat
[amazon box="B013YCWASA"]
Warranty
Manufacturer's warranty is not listed, and customer is required to request the information.
Buy It
This Chicco seat can be purchased on Amazon for $352.00.
One of the most-loved features of the Recaro car seat models that were available in the US were the vents in the seat that allowed for airflow. If you've ever been tasked with unloading a sweaty baby or child from a car seat, you were probably left wondering how the little one was possibly comfortable during their ride. The NextFit iX Zip Air provides the venting that many other car seat models lack. Increased ventilation keeps your littlest passengers cool thanks to a system of elevated airflow channels. The seat pad is also covered with a fabric crafted of technical performance material.
PROS
​Extra ventilation to keep children cool
​Features machine-washable and zip-off seat pads
​Fits well in smaller vehicles
Cons
​Priciest model included on our list
[amazon box="B078T39641″]
​​Comparison Table Information
Best Value for Safety
Product

​Rear-Facing Weight Range

​Forward-Facing Weight Range

Weight of Seat

​Seat Dimensions

​Overall Rating

 

Britax Marathon ClickTight, Rear-Facing

​Five to 40 pounds

​20 to 65 pounds

​28.4 pounds

​23" x 18.5" x 23.5"  

 
​
Best for Extended Rear-Facing
Product

​Rear-Facing Weight Range

​Forward-Facing Weight Range

Weight of Seat

​Seat Dimensions

​Overall Rating

 

Graco Extend2Fit

​Four to 50 pounds

20 to 65 pounds

20 to 65 pounds

​28.4 pounds

 
​
Best Combination of Safety and Comfort
Product

​Rear-Facing Weight Range

​Forward-Facing Weight Range

Weight of Seat

​Seat Dimensions

​Overall Rating

 

Britax Boulevard ClickTight

​Five to 40 pounds

​20 to 65 pounds

​24 pounds

​23" x 18.5" x 23.5"

 
​
Best for Air Ventilation
Product

​Rear-Facing Weight Range

​Forward-Facing Weight Range

Weight of Seat

​Seat Dimensions

​Overall Rating

 

Chicco NextFit iX Zip

​Five to 40 pounds

​20 to 65 pounds

​25 pounds

​21" x 19" x 29.2"

 
​Our Final Word on Purchasing a Car Seat
We end this guide by once again advising that you steer clear of purchasing a Recaro car seat if you live in the US. Don't let this cause worry that you'll end up purchasing an unsafe seat. As long as you're choosing a seat from a known brand that continues to operate in the US market, you'll be getting a car seat that meets certain safety standards.
All of the models we've included in this list have been well- tested and are highly-rated by both owners and experts. Whether you want a plethora of added safety or comfort features, or you want to keep your child rear-facing for the long haul, we hope that this guide has helped you gain some insight and clarity on this important purchase.