Hi! I'm Malorie Hipp, and I'm the Chief Editor here at Car Seat Mart.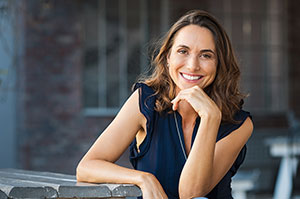 My husband and I have three beautiful boys, ages 2, 4, and 7. When I was expecting my first son, I went online, searching for a great car seat that would keep my baby safe while we were in the car. I was shocked, however, when I read dreadful reviews for many of the car seats that I was considering. You should be able to trust the car seat that you purchase, which is my inspiration for Car Seat mart.
Car Seat Mart is run by a team of car seat and safety enthusiasts, and our mission is to help expecting parents by reviewing both car seat brands and individual car seats that are on the market. We provide honest feedback because we understand the importance of safety when it comes to your children.
If you're in the market for a car seat, we welcome you to our site and our community. We hope you find our resources helpful! We'd love to hear from you, whether that's in a comment on one of our posts or a private message to our team.